Event Location
Flushing Meadows-Corona Park
Queens Museum, New York City Building
Corona NY
12/15/2019 • 9:00 AM
Event Contact Info
Event Details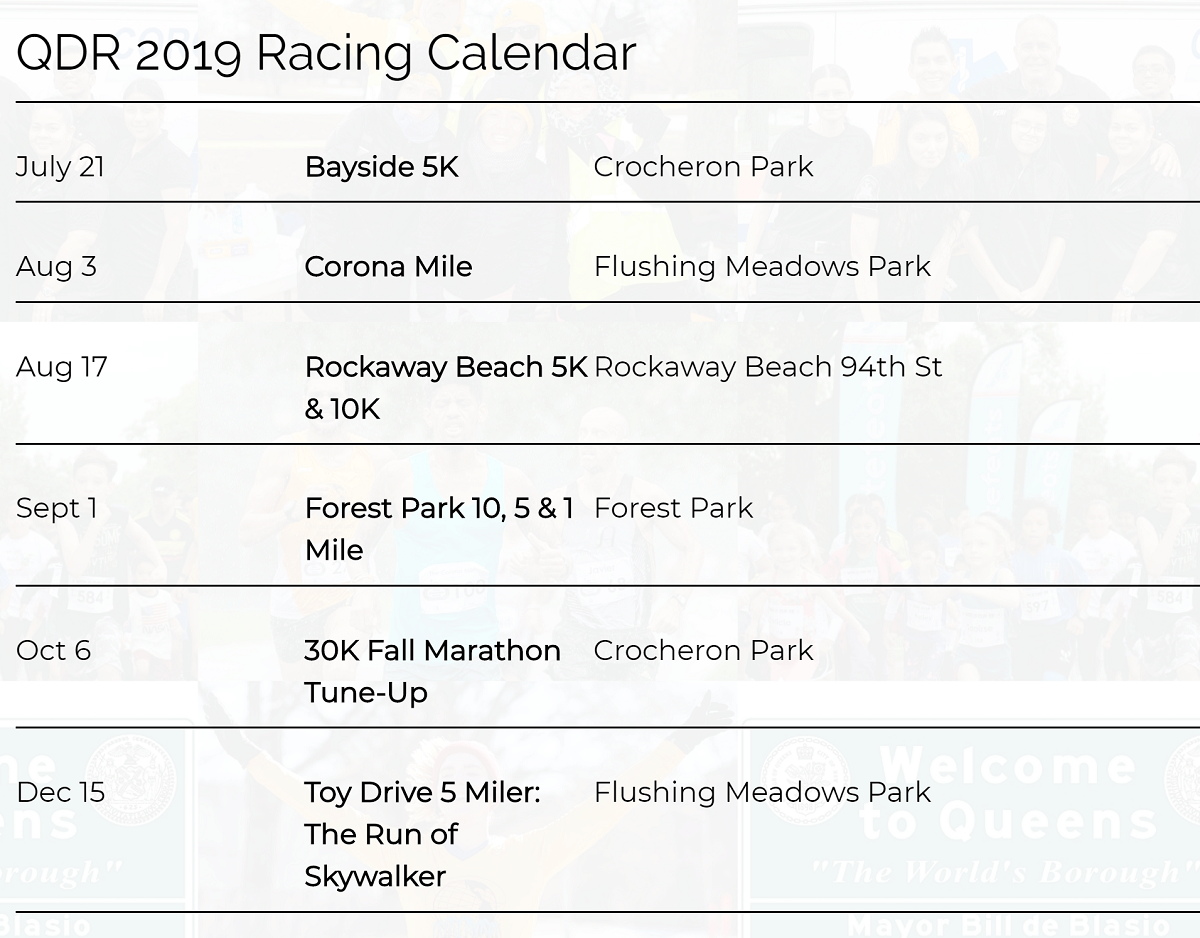 Toy Drive 5 Miler Details
9AM START
Get into the Holiday Spirit, and be a part of our Annual Toy Drive 5 Miler!
A Tradition that is now in it's 6th Year, we gather for this 5 Mile Race at Flushing Meadows Corona Park, securing as many toys as we can for the Children of the Queens Centers for Progress. We ask that if you have the ability to, bring Toys to our Race Registration area on Race Morning.
Fees
Early Pricing
Runner- $25
QDR Member- $20
QDR+: $15
Price Increase Midnight November 9
Runner- $30
QDR Member- $25
QDR+: $20
PROFESSIONAL RACE PHOTOGRAPHY
Horse and Duck Studio will place themselves along the course, capturing your very best moments of the race!
QUESTIONS
Please send all inquires to queensmarathon@qdrunners.org
Facebook @QueensDistance
Instagram @QueensDistance
Interested in Volunteering? CLICK HERE!
RESULTS & FINISH PHOTOS
LIVE online/email/text results. LIVE Split Point Tracking throughout looped courses.
FREE Video & Same-day finish line pics
Misc Photos on Facebook @elitefeats
>> For Results to the Bayside 5K- Click this link
For Race Photos Captured by Horse and Duck Studio- Click this link
>> For Results to the Corona Mile- Click this link
For Race Photos Captured by Horse and Duck Studio- Click this link