Event Passed
This Event has passed.
Watch our calendar for next year's event!
Event Location
Rockaway Beach
305 Shore Front Pkwy
Rockaway Beach NY
8/17/2019 • 8:00 AM
Event Contact Info
Event Details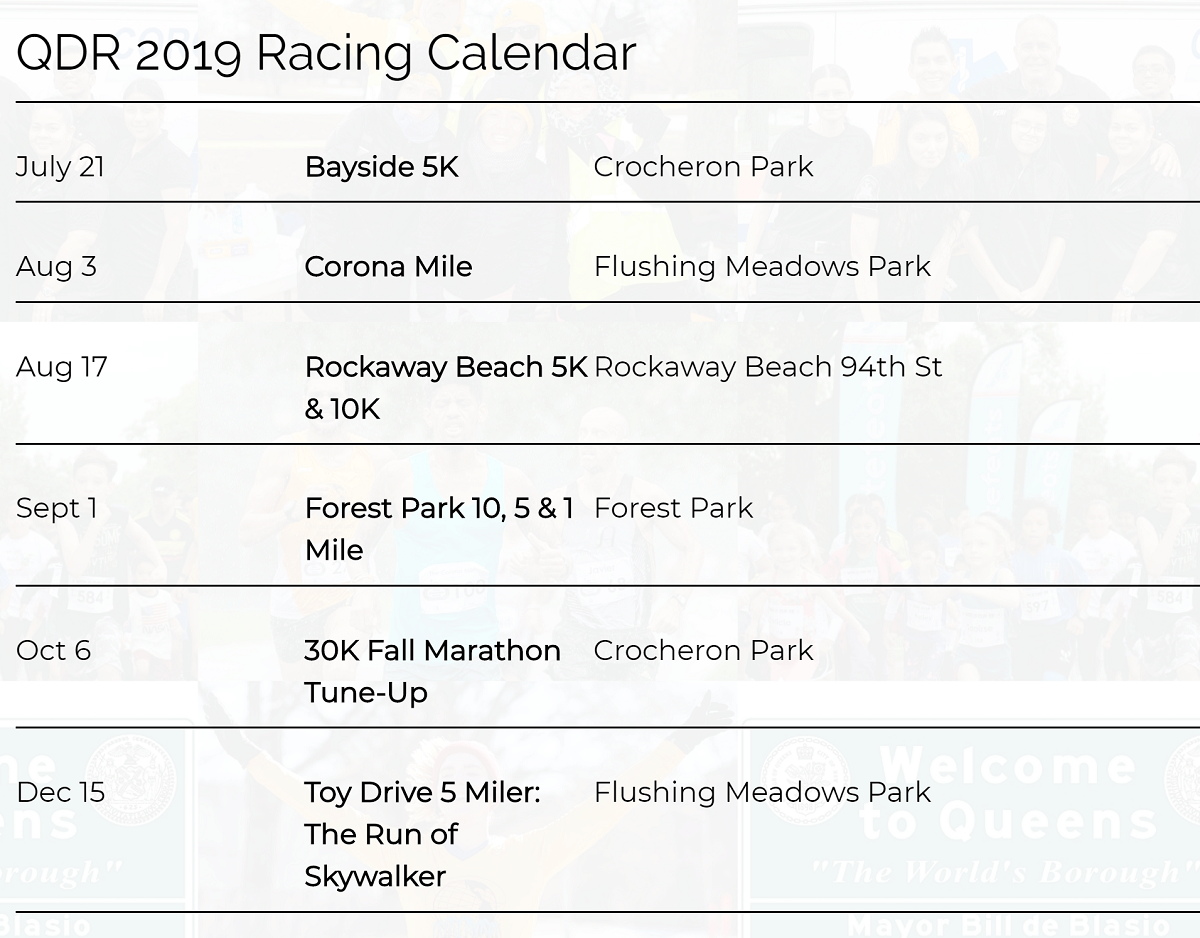 8AM Start
*Registrants that sign up before August 1st will receive a giveaway on Race-Day!
Another Inaugural Queens Distance Runners event comes your way this Summer, and it's going to be a day at the beach, we proudly present to you, The Rockaway Beach 5K and 10K on August 17th!
Amenities
Upon completion of your race, take a few steps off the boardwalk and bask in the warm sand of Rockaway Beach and cool off by the shore! Then, spend some time along The Rockaways with some exciting Post-Race deals that we will unveil as we gets closer to August!
Free Kids of Queens Mile
The Course
ENTIRELY on the Boardwalk. The 5K is One Full Loop, the 10K is Two Loops. Course Map will be posted shortly.
The Start/Finish Line off of the Beach 94th Street Entrance to the Boardwalk and heads West towards Beach 108th Street, returns to 94th Street, (1.5 Miles), then continues onward to Beach 73rd street and returns for the completion of the 5K loop. If you are running the 10K, retrace your steps for the 2nd Loop.
PROFESSIONAL RACE PHOTOGRAPHY
Horse and Duck Studio will place themselves along the course, capturing your very best moments of the race!
QUESTIONS
Please send all inquires to queensmarathon@qdrunners.org
Facebook @QueensDistance
Instagram @QueensDistance
Interested in Volunteering? CLICK HERE!
RESULTS & FINISH PHOTOS
LIVE online/email/text results. LIVE Split Point Tracking throughout looped courses.
FREE Video & Same-day finish line pics
Misc Photos on Facebook @elitefeats
>> For Results to the Bayside 5K- Click this link
For Race Photos Captured by Horse and Duck Studio- Click this link
>> For Results to the Corona Mile- Click this link
For Race Photos Captured by Horse and Duck Studio- Click this link