Event Passed
This Event has passed.
Watch our calendar for next year's event!
Event Location
Crocheron Park
215th Pl and 32nd Rd
Bayside NY
7/21/2019 • 9:00 AM
Event Contact Info
Event Details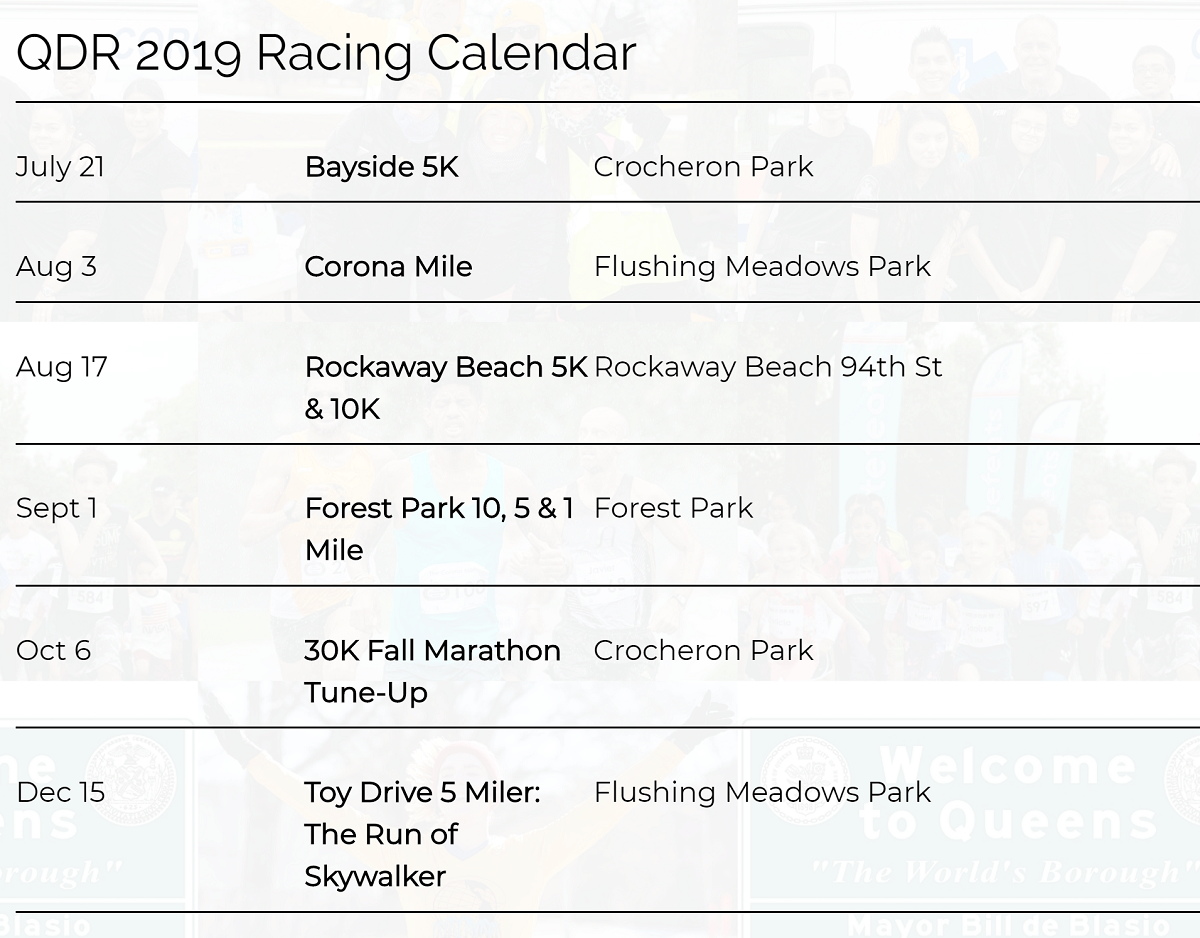 9AM Start
*Registrants that sign up before July 4th will receive a giveaway on Race-Day!

We are overjoyed to present to you, our Inaugural Queens Distance Runners event at Crocheron Park, and highlight much of the neighborhood of Bayside.
It's about time we came to Bayside! We hope you'll join us as the spirit and energy of what we come to expect from a QDR produced events finally comes to this part of our Borough.
Free Kids of Queens Mile
Bayside Course
Three Loops of Crocheron Park equal the 5K distance. There will be bathrooms on site, and limited parking is available. Runners are encouraged to take the Q12 or Q13 and walk a few blocks to 215th Place where you will see our Race Hub.
This is a wonderful opportunity to welcome runners to Bayside and we hope to see you on Sunday, July 21st!
Following your race, take your bib and enjoy everything that Bell Blvd and Bayside have to offer!
PROFESSIONAL RACE PHOTOGRAPHY
Horse and Duck Photo will place themselves along the course, capturing your very best moments of the race!
QUESTIONS
Please send all inquires to queensmarathon@qdrunners.org
Facebook @QueensDistance
Instagram @QueensDistance
Interested in Volunteering? CLICK HERE!
RESULTS & FINISH PHOTOS
LIVE online/email/text results. LIVE Split Point Tracking throughout looped courses.
FREE Video & Same-day finish line pics
Misc Photos on Facebook @elitefeats